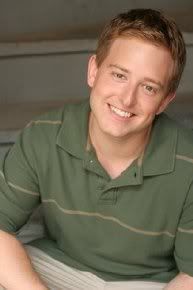 Bryan Cohen is an actor, freelance writer, author and an occasional game show contestant. He has written over 30 books, which have sold more than 30,000 copies. His newest book is Ted Saves the World, the first book in a new YA paranormal/fantasy series. 
Bryan lives with his wife and their Netflix account in Chicago.
Bryan loves writing weekly emails to his subscribers. Join that list here. 
With Jim Kukral from Author Marketing Club, Bryan co-hosts The Sell More Books Show. 
He's also been keeping a blog to help creative writers find new inspiration for the last five years. Check out Build Creative Writing Ideas here. 
Bryan's writing has appeared on over 100 blogs, including The Creative Penn, Helping Writers Become Authors, HughHowey.com and RachelleGardner.com.