Here are the books for the "Cruel Book Summer" event! On June 13, 2014, all the books will be dropped to 99 cents! Click on the book covers (above) or the links/covers (below) to check out the books on Amazon.
Go back to the Facebook event to chat with the authors during the event.
From the Description of Fresco: Seventeen-year-old Fresco Conte is an ordinary All-American kid from an upper middle-class family. He plays football. His girlfriend is a cheerleader. Life is good. Until unexplained things, scary things, start to take him over. Like surviving an accident that should have killed him. Or hearing the thoughts of the people around him whether he wants to or not. When the men in the dark blue coveralls come for him, Fresco is forced into addiction to the blue joy known as Wasteland and set free on the street, with no answers and only his hunger to keep him company.
From the Description of Dissever
Confined to a secluded island hiding from the wars of the outside world, Anna has always had her life mapped out for her. She's told what to wear, where to go, what to say, even who she will marry. Under the direction of her father's heavy hand, she's obeyed reluctantly. Until she met Roarke.Now Anna has a secret. She has a friend for the first time and as the dark mysteries of the island are revealed, as lies are exposed and devils shown true, they'll discover that the only thing in the world left worth holding onto is each other.
From the Description of The Hunter:
Something inhuman is haunting King's Cross; Clare's friends are being chased by unknown Watchers; an angel falls through Clare's roof; and, worse, Clare is plagued by visions of darkness. Clare and Daniel must face these dangers and more, as a threat unlike any they have faced before circles the future.
From the Description of RecruitZ:
Scientists are the new rock stars. The infection has been contained for several months, and the world is celebrating. But humans are still dying. Rebekah Taylor has seen it firsthand. Her husband was killed right in front of her by the very creatures that humans were told they no longer had to fear. Rebekah is determined to find out who is responsible for the death of her husband and the obvious cover-up. Fueled with revenge, she begins to find answers that lead to one frightening conclusion. The apocalypse might be over, but the battles are just beginning.
From the Description of Sunbolt:
Orphaned at a young age, Hitomi has learned to hide her magical aptitude and who her parents really were. Most of all, she must conceal her role in the Shadow League, an underground movement working to undermine the powerful and corrupt Arch Mage Wilhelm Blackflame. When the League gets word that Blackflame intends to detain–and execute–a leading political family, Hitomi volunteers to help the family escape. But there are more secrets at play than Hitomi's, and much worse fates than execution. When Hitomi finds herself captured along with her charges, it will take everything she can summon to escape with her life.
From the Description of Love & the Zombie Apocalypse:
Seventeen-year-old Rachel Cole was ecstatic when her little sister Morgan left for science camp at the University of Michigan – anything that would get Morgan out of their horrible foster home for a few weeks. Little did Rachel know that life as she knew it was about to change forever. A suspected biological terror attack has spread over the northern half of the country causing the dead to reanimate and attack the living. The sudden attacks have catapulted Middle America into an all-out war zone. Zombies have swarmed the City of Flint and Rachel must battle through the infected streets to rescue Morgan. Along the way, Rachel meets Cage Vance – the local star quarterback dealing with his own personal demons. Can Rachel and Cage's small group of friends survive the journey to Ann Arbor and rescue Morgan? Or are they already too late?
From the Description of Apocalypsis: Kahayatle:
My name's Bryn Mathis. I'm seventeen years old, and I live in a neighborhood outside of Orlando, Florida. I live alone because my dad died almost a year ago, along with all the other adults in the world. I'm almost out of food and the gangs of kids that roam around my town are getting more vicious by the day. It's time for me to leave and find another place to live … a place where I can find food and shelter … a place where they won't be able to find me. Alone, it might have been possible; but now I've got company. I'm worried that I don't have what it takes to get from here to my final destination. And I have no idea what might be waiting for me when I get there.
From the Description of Don't Fear the Reaper:
Haunted by memories of her murdered twin, Keely Morrison is convinced suicide is her only ticket to eternal peace. But in death, she discovers the afterlife is nothing like she expected. Instead of peaceful oblivion or a joyful reunion with her sister, Keely is trapped in a netherworld on Earth with only a bounty-hunting reaper and a sarcastic demon to show her the ropes. When the demon offers Keely her ultimate temptation–revenge on her sister's killer–she must determine who she can trust. Because, as Keely soon learns, the reaper and demon have been keeping secrets and she fears the worst is true–that her every decision changes how, and with whom, she spends eternity.
From the Description of Carnelian:
Everyone has a past, but for most it isn't so far in the past as Seth Sangre. His past is literally from thousands of years ago. Seth's past led him to the present seeking something that might help him save his country from destruction. He has been in the present for over three years now, and he just found exactly what he has been looking for. Mari had dreams of college being a fresh start, one where she would start over and not fall for the good looking player like high school. Unfortunately for her, that's exactly what ends up falling into her lap. As the semester progresses, Mari learns that Seth might just have a past of his own that's literally in the past. Suddenly, Mari finds her future along with her past put into question. She's connected to Seth far more than she ever wanted to be, and maybe he isn't the player who she thought he was.
From the Description of Autumn in the City of Angels:
What would you do if you lived through the apocalypse? The real fight to survive comes after everyone else is gone. A plague of epic proportion sweeps the globe, leaving less than one percent of the world's population immune. Among the living is Autumn Winters, the teenage daughter of a famous actress. When Autumn's parents don't come home and the city is overtaken by a dangerous faction, she goes into hiding with a small group of underground survivors. They're led by a mysterious young man who harbors an unearthly secret, and with whom Autumn feels a deep connection.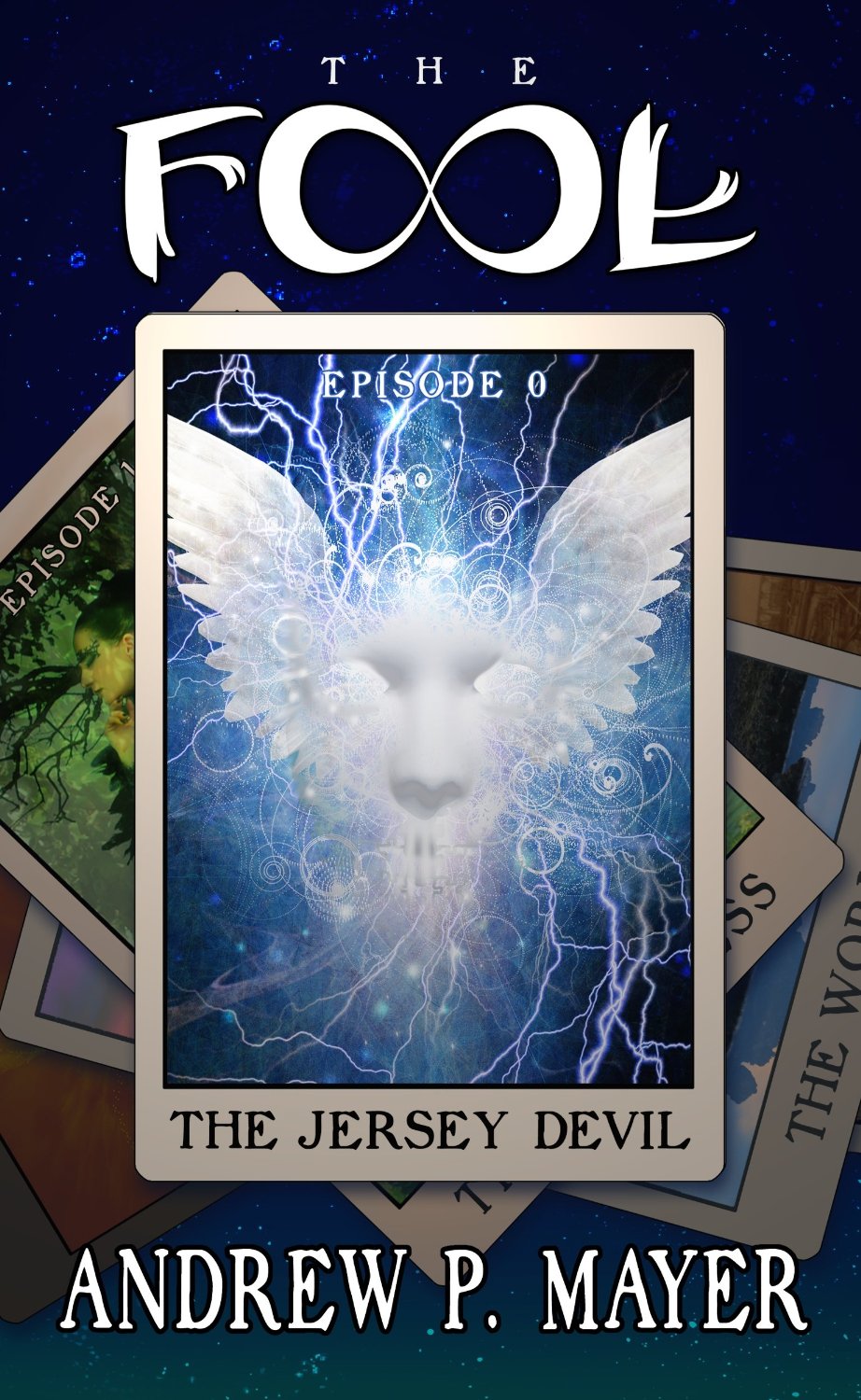 From the Description of The Jersey Devil:
New Jersey may be the Garden State, but at 23 Betsey Weisz' life is already a dump: her boyfriend is a loser who can't keep a job, her dreams of going to fashion school are fading away, and she's been trapped in a crappy job at the Free-Way Diner for what seems like an eternity. Betsey's dead-end life takes an unexpected turn for the strange when a bolt of lightning transforms one of her customers from a dirty old man into a demon with a craving for souls… hers in particular. Luckily for Betsey, when demons appear, angels often follow. And with the arrival of Matt Zero, the Fool, Betsey Weisz may have finally found the way to escape this world and leave her demons behind—if she can confront the darkest secret hidden in her soul.
From the Description of Hidden:
Sixteen-year-old Madison Greene is in foster care until one day she inherits a fortune, she inherits a house, she inherits a cellar full of danger. Eighteen-year-old Alexandre lives in 19th century Paris. On an archaeological expedition he discovers a lost underground city where his life changes forever. For each of them, life is finally starting. Little do they know it is closer to ending. Something lies buried which should have been forgotten. A Pandora's Box that was meant to stay shut. But Madison and Alexandre have never been any good at following the rules. They are about to find everything they've ever desired and everything that could destroy them.
Falling in love has never been so dangerous.
From the Description of Cheyenne:
Murder, romance, secrets and hidden pasts. Deception from every angle—who's telling the truth?
Cheyenne Wilson's life is thrown into turmoil after her adoptive parents are killed in an accident. With only her best friend Colt to comfort her, she scours through the family archives, hoping to quell her grief. Instead she begins to unravel the mystery behind her birth parents, and her secret heritage. She is a Timeless- a being that ages one year for every hundred human years when they reach their twenties- and of the royal line, destined to gain great power. But Cheyenne has other problems. The ones who killed her parents want her too, and Colt is hiding something of his own. Surrounded by danger and with few she can trust, Cheyenne must face the dark truth of her past, and choose between a forbidden love that will forever hold her heart, or her destiny…
From the Description of The Defectors:
First came the virus. Then came the Collapse. The only way to contain the epidemic is mandatory migration across the northern border of the United States. Each vaccinated citizen is identified by a tiny microchip — the most intelligent piece of technology ever to be implanted in a human being that tracks and analyzes your every move. Twenty-year-old Haven Allis is in the system: her Citizen ID tracks her location, conversations, Internet activity, bank account — everything. Any suspicious activity is warrant for arrest. But for those who are undocumented, life is much worse. Illegals are taken to the prisons in Sector X and made to disappear. When her best friend Greyson is captured and arrested for his undocumented status. On her mission to rescue Greyson, Haven will discover a revolution in motion and be forced to question everything she believes.
From the Description of State of Emergency:
What would you do if the world as you know it ended in an instant? How far would you go to survive? Cassidy Hart is your typical High School graduate: A little shy, a little sarcastic, and a little naive. But when an electromagnetic pulse takes down the United States, she's forced to kick into full survival mode when she gets separated from her father.
Yeah. Things suck. But with the help of a handsome soldier named Chris, she just might find her dad without getting into serious trouble. Emphasis on might. Oh. And there's the matter of avoiding getting killed in a world that's quickly turned into an active war zone. It's going to change Cassidy's life. It's going to be a major pain in the butt.
From the Description of Failing Test:
You know him, but you can't remember his name. He is the one that is always there, in the background, all but invisible to those roaming the hallways. What if he had a secret? What if it was a secret that even he didn't know? Test Davis has always been a blur to those around him. He's a shadow like a million other kids–not smart enough for the academic team, not beast enough for the football team, not extroverted enough for the drama crowd. In all things Test is just…not, which is why no one ever notices him. But what happens when someone does notice him– Nicole Paxton, a cheerleader, no less? What happens on the night that Test finds out there's nothing average about him and that a powerful gift has been hidden within, secretly waiting to be set free and alter his life forever? The question is, will that power save him and those he loves or tear them apart?
Go back to the Facebook event to chat with the authors during the event.